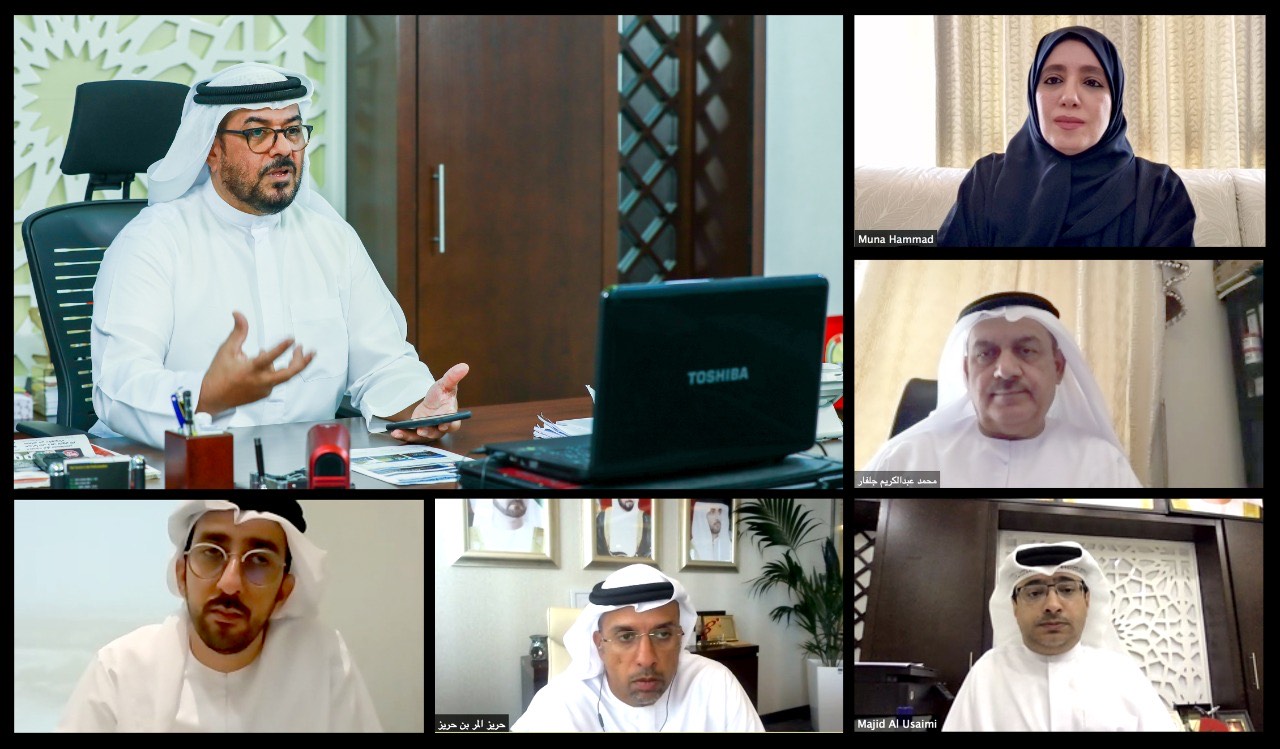 The board of directors of Dubai Club for People of Determination, during its meeting held yesterday, through the virtual communication headed by the Thani Jumaa Berregad, was briefed on the selection of international federations for the Fazza Championships for the launching of the calendar of championships of "People of Determination" for the year 2021, which will be held next January with the support of the Dubai Sports Council, which confirms the status UAE and Dubai in the global map.
The club sent a graphic thank-you message to our first line of defense in the name of "People of Determination" as a tribute to their great efforts in fighting the Corona virus and working to reduce it with great sacrifices in order to preserve the health of all.
The Sport Council agreed to establish a specialized office for the Fazza Championships to develop special programs for all competitions and communicate with external parties to achieve the desired goals for which this important global event was held.
Majid Al-Usaimi, the club's executive director, explained that the council decided to continue the retreat of future championships, challenging, opportunities and ambition, and forming teams for brainstorming, especially as they include many axes of development, techniques, marketing and media in order to reach strategies for future championships that are in the interest of this active segment of society, especially that the right rule is the basis for the success of any business.
Al-Usaimi indicated that the meeting also reviewed the hosting of the World Championship of Archery Dubai 2021 and the summer activity program of the club, which started on the fifth of July and continues until the twenty-third of it under the slogan "To the summits, people of determination with the participation of 164 from two genders during the first week through video communication technology was done Divide them into 13 teams of various disabilities.
He said: The summer activity includes 195 programs and training workshops, 45 volunteers, which includes 7 virtual trips, 5 cinematic shows, 22 manual and technical skills programs and training courses in cooperation with Dubai Sports Council, Dubai Municipality, Dubai Police, Department of Islamic Affairs, Dubai Tourism, Museum of the Union, Mai Dubai, International institutions for trade London, Bath and Body Works Emirates and Sharjah museums.
He added: The meeting also reviewed the financial report during the first half of 2020.